Internet TV Theme Packages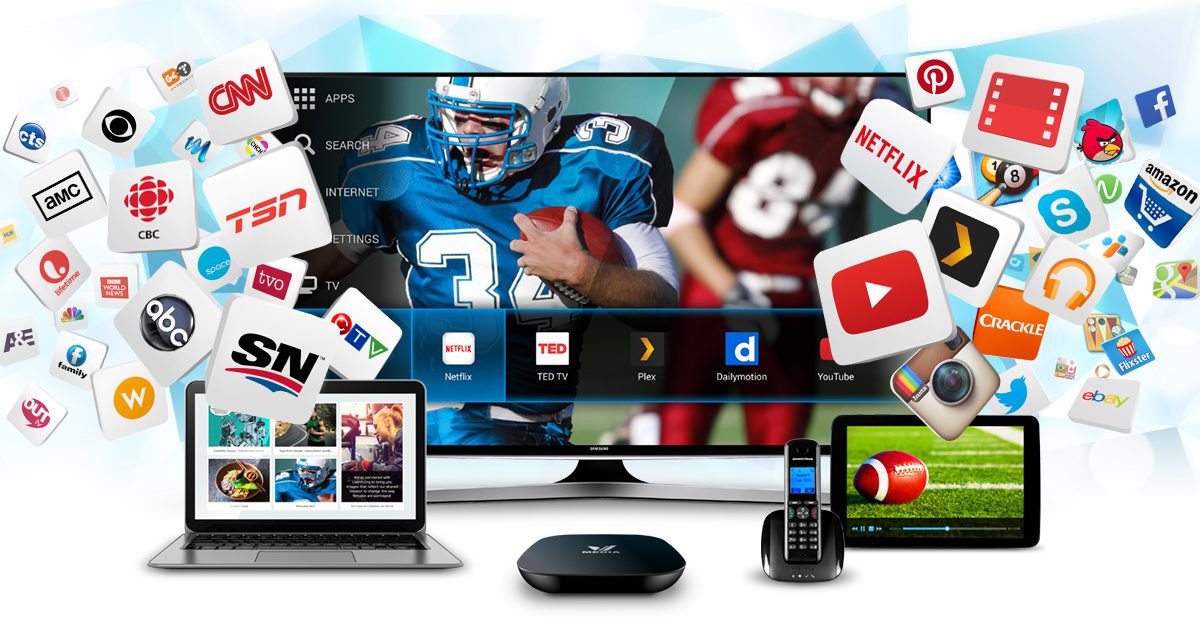 24 Entertainment-Packed Theme Packages!
Choose from sports, family, lifestyle, entertainment, educational and multicultural theme packages!
Select from a category below to see our theme packages:
SuperSportsPack
Live large. A super line-up of TSN and Sportsnet channels. Eleven channels in all!








---
Sports Fan Pack
Watch your favourite games with these eleven top sports channels.










Regular

$16.45 /mo

With "Premium"

$7.95 /mo
---
Ultra Sports Fan Pack
Thirteen terrific sports channels including the Golf channel.












Regular

$15.45 /mo

With "Premium"

$5.95 /mo
---
Sports Combo
Live large. The complete line-up of Sports Fan and Ultra Sports Fan channels.
















Regular

$19.95 /mo

With "Premium"

$12.95 /mo
---
TSN Plus
Get the complete TSN channel group, TSN 1 to TSN5, plus MLB Network and Golf Channel.






---
Sportsnet Plus
A super sports package – Sportsnet Ontario, East, West, Pacific, SportsnetOne and Sportsnet360 and MLB Network.






Kids Pack
Select this package for a great mix of high quality kids programming for all ages.





---
Family Pack
A terrific set of channels for the whole family! Lots of great shows for your kids to enjoy.




---
Disney Pack
A super Disney TV package with a great lineup of kids TV entertainment!




---
Premium Kids Combo
Get this combo package of 6 channels – The best in kids programming for maximum entertainment!






Entertainment Pack
Eleven great channels and an array of popular TV shows and exciting, new programming.











Regular

$11.95 /mo

With "Premium"

$6.45 /mo
---
Movies
Five movie channels offering a terrific selection of popular and acclaimed movies to chose from.





---
Hollywood Suite
Enjoy the best of the Hollywood film industry with these 4 great movie channels – all uncut and commercial free. Hollywood Suite GO too!




---
TMN/HBO Canada
Six premium channels with blockbuster movies and the hottest HBO series – HD, uncut and commercial free. And with VOD and TMN GO!





---
MEncore
Movies from every era; classic thrillers, adventures, gripping drama and comedies – HD, uncut and no commercials. And VOD!


---
TMN/HBO Canada & MEncore Pack
A complete line-up of top of premium TV channels – TMN, HBO and TMN Encore – in HD and uncut and commercial free. And VOD and TMN GO!







---
The Super Premium
Our ultimate premium pay channel package – all the top movies, shows and much, much more from TMN, HBO and Superchannel.











---
Superchannel
Premium channels -great new series, premium movies, concerts and more – all commercial free.




Style
Six channels with lots of 'style' featuring critically – acclaimed series, reality shows and great movies.






---
Living
A package of six great channels and top programs in Food, Home, Fashion, Health, Living and more.






---
Style / Living Combo
Our combo of twelve Lifestyle channels with all the popular shows and programs in Style and Living.












Knowledge
Nine channels – a great selection of educational, news, documentary and entertainment shows








Regular

$9.95 /mo

With "Premium"

$6.45 /mo
---
Information
National Geographic, home improvement, tech, travel and books – packed with informational channels.






---
SuperNews
Stay informed and up to date with all the latest news and developments with these eight news channels.







Regular

$9.45 /mo

With "Premium"

$6.95 /mo
Multicultural Packages are available now!
Please start an online chat or call (877) 564-4922 for more information
​
To use this internet TV service, you will need Call-One® internet services.
Visit our Residential Internet Page for high-speed internet at competitive prices.
Unlimited usage is subject to our Acceptable Use Policy.
Please note packages, prices and channels are subject to change at any time. Local channels are available only in their respective regions.