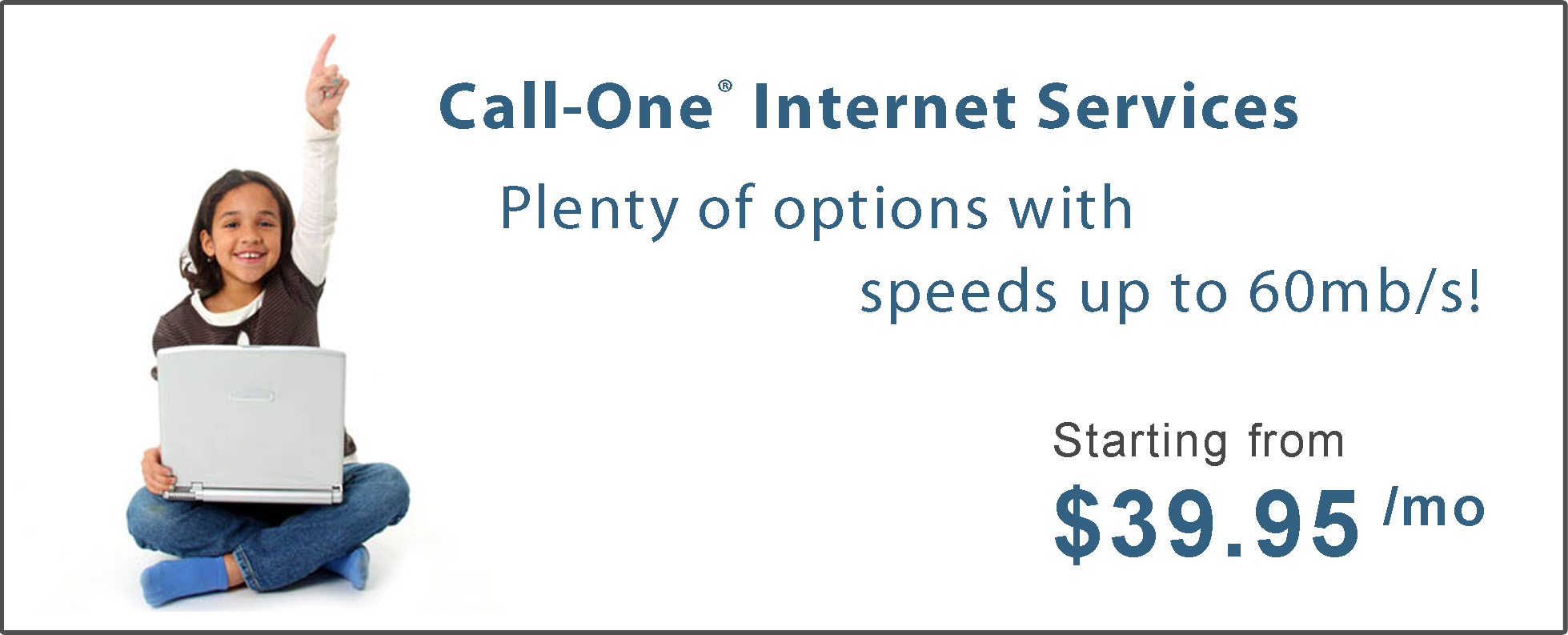 Home Internet Service
Fast Download Speeds
Reliable Connection
Local Support 24/7/365
Unlimited Usage*
No Monthly Price Hikes
No Hidden Fees
About Call-One®
At Call-One® Communications we pride ourselves on having accessible customer service and predictable monthly internet bills.
We understand that every customer is unique and strive to deliver a personal experience for each of our clients.
Call-One® is 100% Canadian owned and operated with local customer service and support representatives – no robots!
*Unlimited usage is subject to our Acceptable Use Policy

Need help deciding? What's the difference: Cable vs. DSL Internet
Home High-Speed DSL Internet delivers a fast and reliable internet connection right to your door with speeds as fast as 50mb/s.

Home cable internet delivers a fast and reliable connection over your cable line with speeds as fast as 60mb/s.

Bundle VoIP home phone, high speed internet and IPTV services with Call-One® Communications and save!