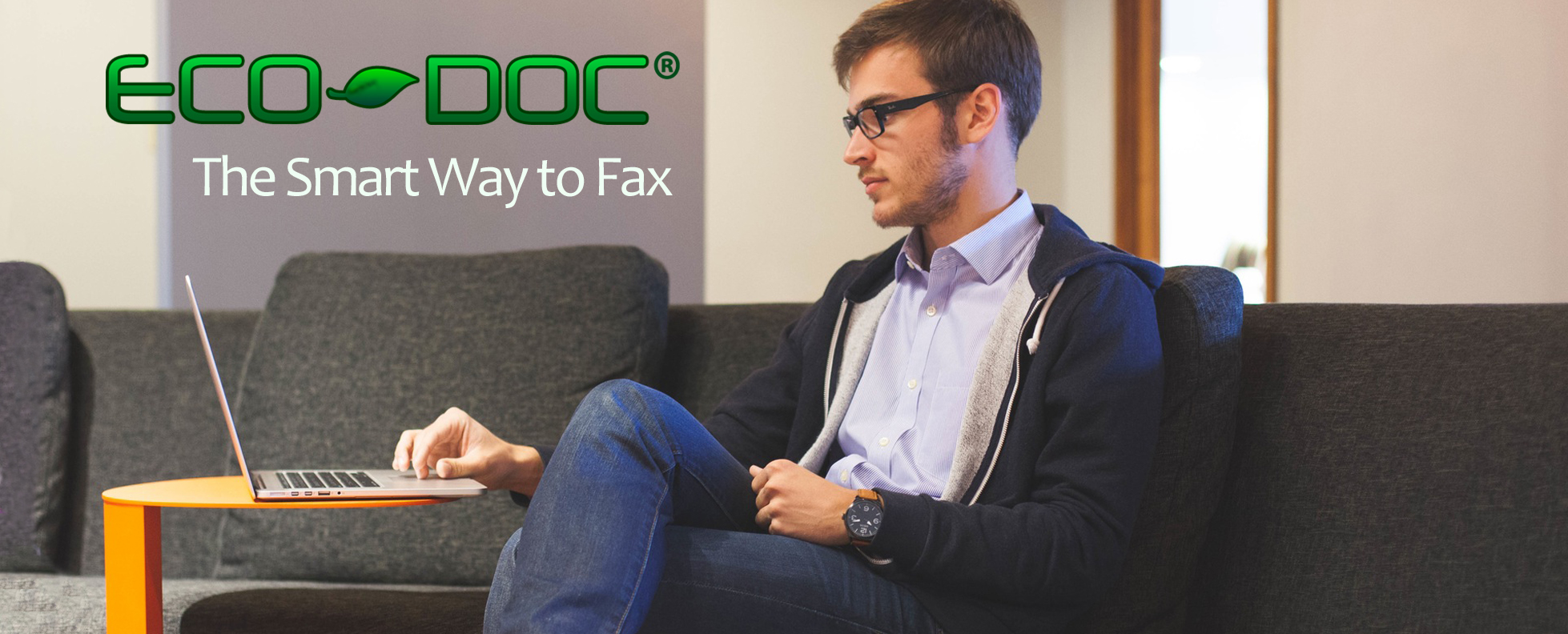 Fax over IP (FoIP)
ECO-DOC® is an intuitive cloud fax software that gives users the ability to send and receive faxes over the internet.
How Does it Work?
ECO-DOC® operates over our online web portal or your business email.
SENDING
Connect to the internet on any device
Log into your email account associated with ECO-DOC®
Compose an email, attaching the file you wish to fax
Address it to a fax number – followed by your ECO-DOC® domain
Email is converted to fax and delivered to the recipient
RECEIVING
A fax is sent to your virtual fax number (use your current number!)
Fax is automatically converted to PDF
Document is delivered to your inbox
Save time, money and resources – while securely and reliably sending documents over your IP.
Contact us for more information
Fax Only
Doesn't mix fax and voice data infrastructures
Eco Friendly
Reduce the use of paper and print consumables
Easy to Use
Send and receive fax right from your email
Private
Setup individual virtual fax numbers
Reliable
Low failure rates and no busy signals
Archive
Archive, tag and search fax history easily
About Call-One®
At Call-One® Communications we pride ourselves on having accessible customer service and predictable monthly internet bills.
Our FoIP solutions are designed with business scalability and uptime requirements in mind and are secured with SSL protocol, firewalls and advanced encryption
We understand that every customer is unique and strive to deliver a personal experience for each of our clients.
Call-One® is 100% Canadian owned and operated with local customer service and support representatives – no robots!
Port your existing fax number for an easy transition.

Interested in learning more about how Fax over IP can help your business? Fill out the form below or call (877) 564-4922 for more information.