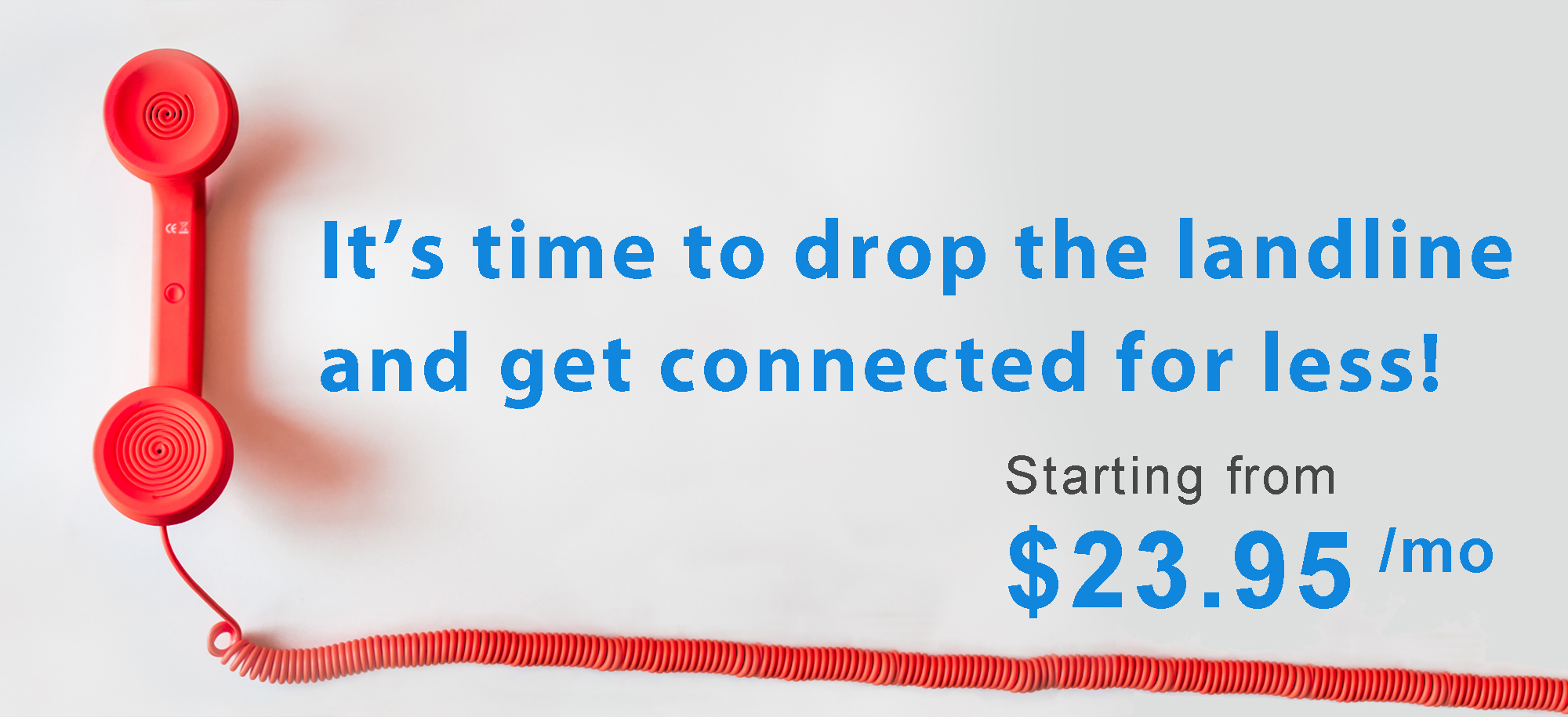 VoIP Home Phone Service
Get home phone service that is reliable and affordable!
Stay connected with friends and family with the features you expect starting from $23.95 per month.
Benefits of VoIP
VoIP (or Voice over IP) uses your home internet connection to deliver home phone service at a fraction of the cost of a traditional copper phone line. Forward calls from your home number to your cellphone so you don't miss important calls while you're out.
What to learn more? Click here to learn how VoIP works.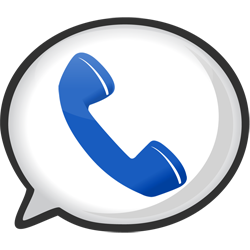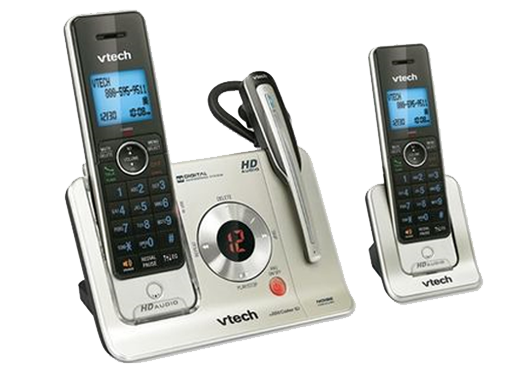 FREE Features Included:
911
Unlimited Local Calling
Voicemail
Voicemail to Email
Call Display
Call Waiting
Three-Way Calling
Call Forwarding
*This service requires an internet connection.
High Voice Quality
Plenty of Features
Local Support 24/7/365
Keep Your Number
Low Cost Long Distance
No Hidden Fees
About Call-One®
At Call-One® Communications we pride ourselves on having accessible customer service and predictable monthly phone bills.
We understand that every customer is unique and strive to deliver a personal experience for each of our clients.
Call-One® is 100% Canadian owned and operated with local customer service and support representatives – and no robots!

Home Phone Features
Features included with VoIP Home Phone Service
Call Display
See who's calling before you pick up the phone.
Call Forwarding
Redirects an incoming call to another number (including mobile).
Call Waiting
Notifies you of an incoming call while you are on the phone.
Three-Way Calling
Conference a call with two other callers.
Additional Phone Features
Call Answer: $2.95 /mo
Takes messages when you're on the other line or unavailable.
Call Return: $2.95 /mo
Provides the phone number of last person who called; whether or not you answered.
Call Screen: $2.95 /mo
Divert unwanted calls to a pre-recorded message stating that you are unavailable.
Call Privacy: $2.95 /mo
Callers with a private number must identify themselves before the call to go through.
Visual Call Waiting: $2.95 /mo
Combines Call Waiting and Call Display; see who's calling even if you're on the phone.
Long Distance and International Rates
Select a country below to see the corresponding long distance per minute rate.
Hardware and Other Fees
SR630n
The SR630n is an all-on-one DSL modem, router and SPA with high performance, flexibility and security.
The SR630n assures Quality of Service for multi-service users including broadband Internet access, internet television (IPTV) and VoIP phone service. No additional modem, router or SPA is required to deliver this service. It removes crosstalk interference and allows your WiFi to reach its full bandwidth potential. (
see data sheet
)
$156.00
Port Your Phone Number
Want to keep your current number? No problem!
$25.00
High Speed Internet Connection
VoIP home phone service requires a high speed internet connection. If you require internet service please see our
phone and internet bundles
. The minimum speed we recommend for VoIP is
MAX25
.
Starting from:
44.95 /mo
Installation
There are no installation fees for VoIP phone service, to see installation fees for
internet service
please visit our home
high speed internet
page.
Residential Bundles
Bundle Home Phone and Internet services with Call-One® Communications and Save!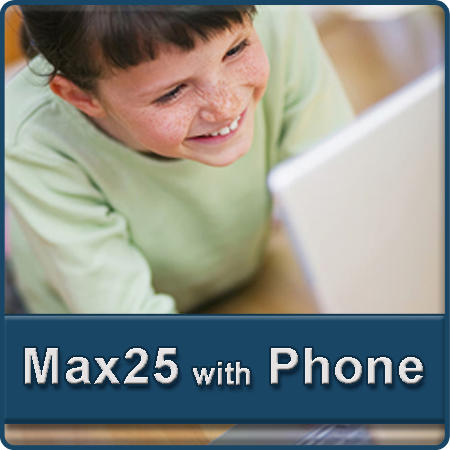 Max25 High-Speed Internet & Digital Phone Services
$81.45
$74.50
---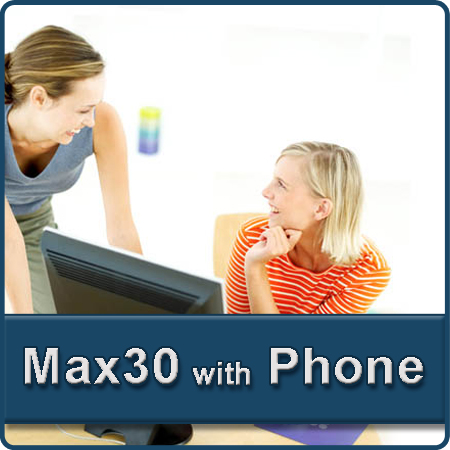 Max30 Cable Internet & Digital Phone Services
$97.75
$88.95
---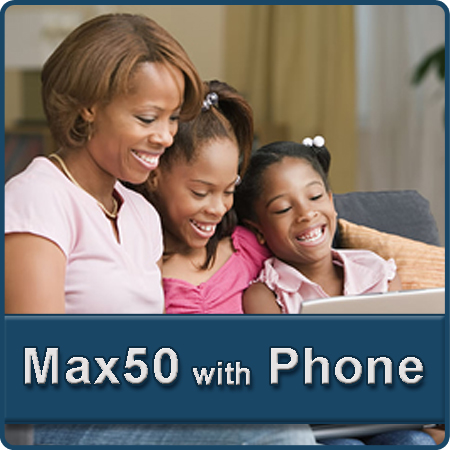 Max25 High-Speed Internet & Digital Phone Services
$98.90
$89.95
---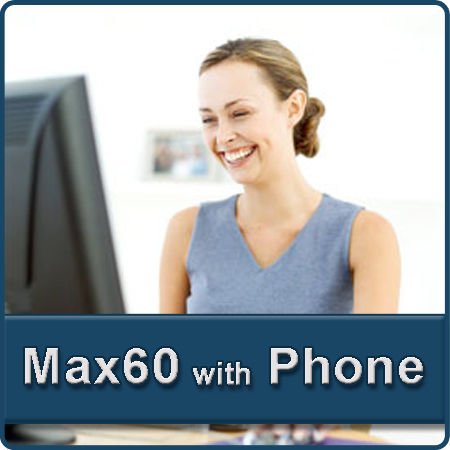 Max60 Cable Internet & Digital Phone Services
$115.25
$106.00
---
​